Curtis Noel, M.D.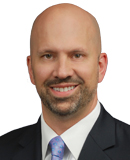 Curtis Noel, M.D.
Education
Steadman-Hawkins Clinic of the Carolinas 2005–2006 Spartanburg, SC
Summa Health Systems 2000-2005 Akron, OH
University of Nebraska College of Medicine 1996-2000 Omaha, NE
Iowa City, Iowa
Degree: M.D. awarded May, 2000
Creighton University 1992-1996 Omaha, NE
B.S. and B.A. in Biology and Psychology summa cum laude awarded May, 1996
Board Certifications
American Board of Orthopedic Surgery
Medical License
10/31/03 to present
4/8/05 expired 12/31/07
Appointments
Cleveland Akron Shoulder & Elbow (CASE) Fellowship: Co-Director. 2010-present
Summa Health System Primary Care Sports Medicine Fellowship: Teaching Staff. 2010-present
Summa Health System Orthopaedic Residency: Faculty 2006-present

Daily Clinical Instructing
Monthly Academic Lectures

Akron General Orthopaedic Residency: Teaching Staff 2006-present
Northeast Ohio Medical University (NEOMED): Instructor 2010-present

Faculty Appointment application in process 2012
Board of Directors Crystal Clinic Incorporated 2008-present
Chair: Surgical Services Block Utilization Committee 2012-present
Chair: Office EMR, DME, and PT Services 2010-present
Member: Purchasing & New Technology Committee 2011-present
Publications
Schanser E, Noel CR, Gobezie R. A new technique in repairing pectoralis major muscle injuries with cortical button fixation. Tech Should Surg 2010;11:81-84
Noel CR, Bell RH. Arthroscopic Rotator Cuff Repair. In:Craig EV, ed. Master Techniques in Orthopaedic Surgery: The Shoulder. Lippincott awaiting print.
Noel CR, Bell RH. HAGL Lesion: Diagnosis and Repair. In: Operative Arthroscopy 4th edition. Lippincott awaiting print
Patel NM, Noel CR, Weiner BK. Aortic dissection presenting as an acute cauda equina syndrome: a case report. Journal of Bone and Joint Surgery American. 2002 Aug; 84-A(8):1430-32.
Memberships and Activities
American Academy of Orthopaedic Surgeons
Hawkins Society
Ohio Shoulder and Elbow Society
Ohio Orthopaedic Society
Ohio State Medical Society
Arthroscopic Association of North America
Mid-America Orthopaedic Society
Honors and Awards
Summa Orthopaedic Residency Teacher of the Year, 2009
Summa Physician Award for elite patient service 2008
Associate Master Instructor of Arthroscopy, AANA 2008-present
Summa 2008 Physician Award

Medical School:

Alpha Omega Alpha, 1999

Undergraduate:

B.S. and B.A. in Biology and Psychology, summa cum laude, 1996
Dean's Honor Roll, eight semester, 1992-1996
Superior Scholastic Achievement Award, 1993-1996
Phi Sigma Biological Honor Science Society, 1995
Psi Chi National Honor Society in Psychology, 1994

Click here to know more about Curtis Noel, M.D